Mara writes for the Griffith Review
Green Cross CEO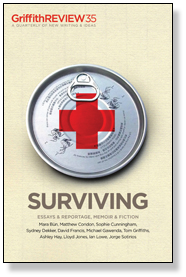 Mara Bun writes for the Griffith Review, discussing the way forward after a disaster strikes. Find the article in the resources below.
"Greensburg, Kansas, in America's agricultural heartland, is by no means a greenie enclave. It's tornado country. On 4 May 2007 an EF5 rated tornado - equivalent to a category 5 cyclone - tore through the area, levelling 95 per cent of the town and killing eleven of its fourteen hundred residents. The sidewalks and sewers were the only thing left behind.
What happened next was unexpected...."
Download the full article.